There are several exciting photography events, throughout the Los Angles and Orange county area's in Southern California, happening in the next few months.   Many of these events are free or at a very low cost.  This is a great way to connect with like minded passionate photographers and get inspired. I  am excited to be apart of  these events and hope to see you there!
April 14, 2014
I will be giving a presentation at the Sierra Club Camera Committee. This is a very active group of photographers in the Los Angeles area.  I have had the opportunity to hear some amazing speakers at their meeting over the years, including Nick Brant, who rarely makes public appearances. I will have give aways from Gura Gear and Outdoor Photographer. Hope to see you there. Details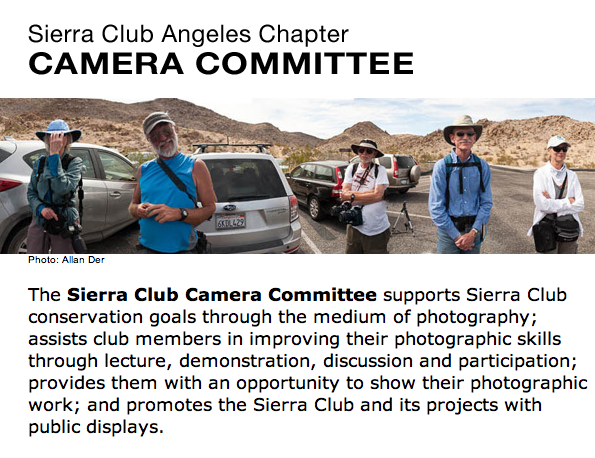 April 26, 2014
On the Brink exhibit at the G2 Gallery
I am thrilled my rhino image will be on display with images from many very talented photographers;  Art Wolfe, Joel Satore, Thomas D Mangelsen, Michele Westmorland,  Ian Shive, Rebecca R Jackrel, Will Burrard-Lucas and many more at the G2 Gallery. The G2 Gallery is an award-winning nature and wildlife photography gallery that facilitates change by brining attention to environmental issues through the persuasive power of photographic art. The opening of the exhibit will be an exciting event. You must RSVP. DETAILS
 May 3, 2014
OC Photo Summit
I am extremely excited to be one of the featured speakers, along with Jennifer Wu (Canon explores of Light) , Jasmine Star and Kristi Sutton Elias. This one day event is held at the refinery, an incredible space for an event, on the Lake Forest Campus of Saddleback Church. There will be hands on workshops, exhibitors with their latest and greatest, and canon will be there will a load of gear. Best of all, this one day event, is free. Be sure to register now. DETAILS 

June 28, 2014
Wisdom and Wine
This is a private afternoon workshop, held in Huntington Beach,  limited to 16 people. I put together this informative workshop to  help  mentor photographers wanting to create a  successful  photography businesses. There are numerous workshops offered to improve your shooting and post processing skills, but there seems to be a lack of workshops that focus on the marking and business side of photography. During this informative workshop I will share my own experiences in making the transition from a successful career to full time photographer including; creating income diversification, finding a focus in your photography and why it is important, building a team as a solo photographer, collaboration, cross-marketing, the importance of social media, strategies in having your work reviewed beyond the obvious,  how to get through the hurdles, important facts in setting up your business properly, and much more. This will be followed by a private wine tasting where we can relax, network, and passionately  discuss  photography.  This workshop is 1/2 full. DETAILS
Feb 19-22, 2015
Nature Photography Summit
The Nature photography summit presented by NANPA is every two years. In February of 2015 it will be held in San Diego, California. Many of us have this inked on our calendars and are already looking forward to this event. If you are a nature or wildlife photographer this is an event not to miss. NANPA brings together the best and most passionate nature and wildlife photographers from around the world with top notch speakers, breakout sessions,  workshops, exhibitors,  and portfolio reviews. The networking at the event is like no other. There are several social events held during the summit and you will find all the photographers very approachable.  Details for this event are not available yet, but you can view the past summits on the website.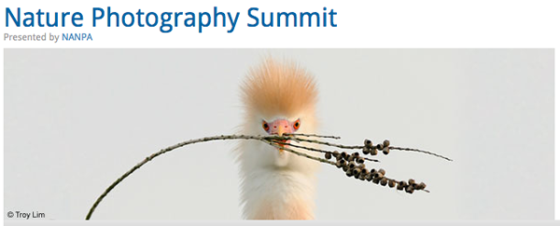 See you there!!