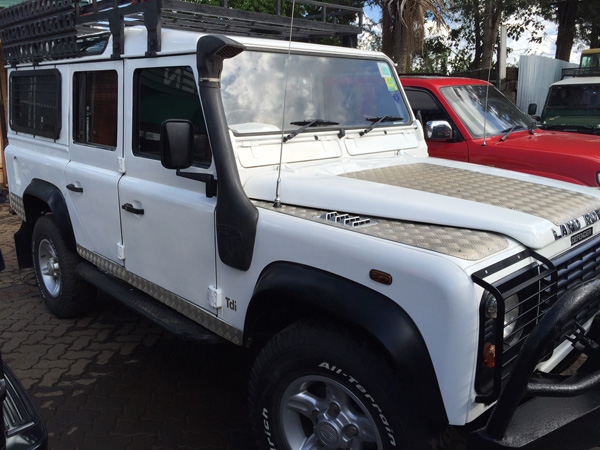 If I were practical, I would not be a photographer living in Kenya. I have always been a dreamer and a dream chaser. For weeks, I went through the grief between practical and heart racing as I traveled through Kenya and came in and out of Nairobi. Those of you that have traveled with me over the last five years know about my crazy infatuation for Land Rovers. I sat behind the wheel of a Land Cruiser, driving the rough roads of Northern Kenya, but at the end of the day, I was sitting behind a Toyota truck. It was just not the same; no matter what my head told me, my heart never fully agreed. It only took a decade of hard work, adversity, wanting to quit, and a huge investment for me to make my dream of living in Africa happen, so why would I suddenly stop taking risks and start being practical?
Really, I kept an open mind until the end. I said, "Whichever one comes my way is the right one." Well, on my way back through Nairobi from my first trip to Turkana, I rolled past this Landy. It only took about 30 hours and I had the keys. I guess it was love at first sight, as I had test drove several Landy's on this lot since mid-December. It only took another four days to get stuck in the black cotton soil, or rather high centered and temporarily delayed, proper. The next day I broke it. These things have now been checked off the list, stuck and broken, and I continue to look for a place to make me a bumper sticker that says, "I would rather be pushing my Landy."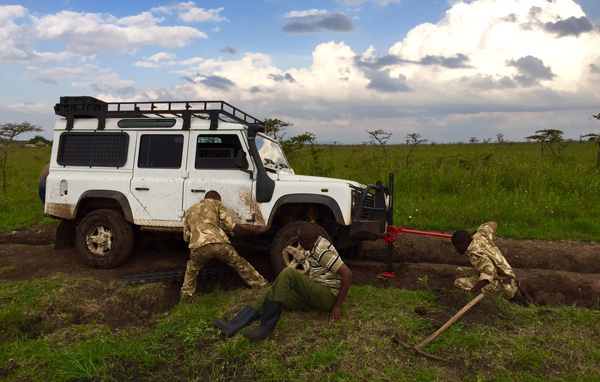 I am now in the process of preparing for my photographer in residence in the Maasai Mara, from July 1-21! She has been thoroughly checked by two top mechanics, with great results. I needed new brake pads, a few belts replaced, a small short fixed, and a few bolts tightened. She is now at the famous Schuhmacher's, Land Rover conversion specialist, to have a hatch put in the roof over the front seats.
I know those of you who are practical, will be thinking, "You should have gotten a Land Cruiser", but my philosophy of "One Life, Live It", has allowed me to live my dream completely. At the end of the day, if it all goes south, I could just simplify my life by breathing deeply, throwing my stuff in the back, opening my eyes, and hitting the road for another long adventure down a bumpy dirt road.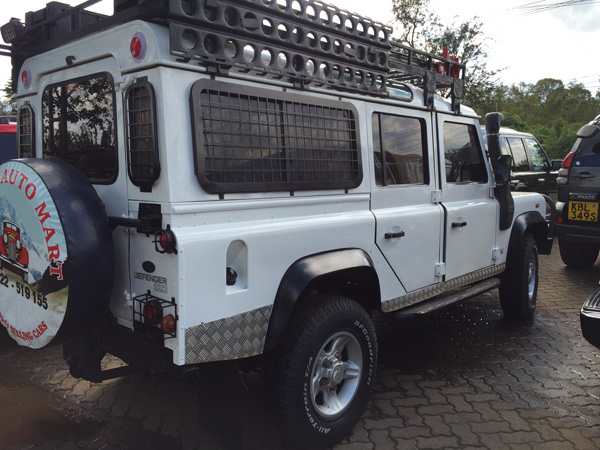 The vision of my African Dream was always in a Land Rover. Dreams don't chase themselves. I could not justify letting fear and practicality stand between me and the dream; I had to go all the way.