Best of Rajasthan, Naguar cattle fair, Thar Desert Experience, and Varanasi
February  2019
14 days
PLACE YOUR NAME ON THE PRIORITY NOTIFICATION LIST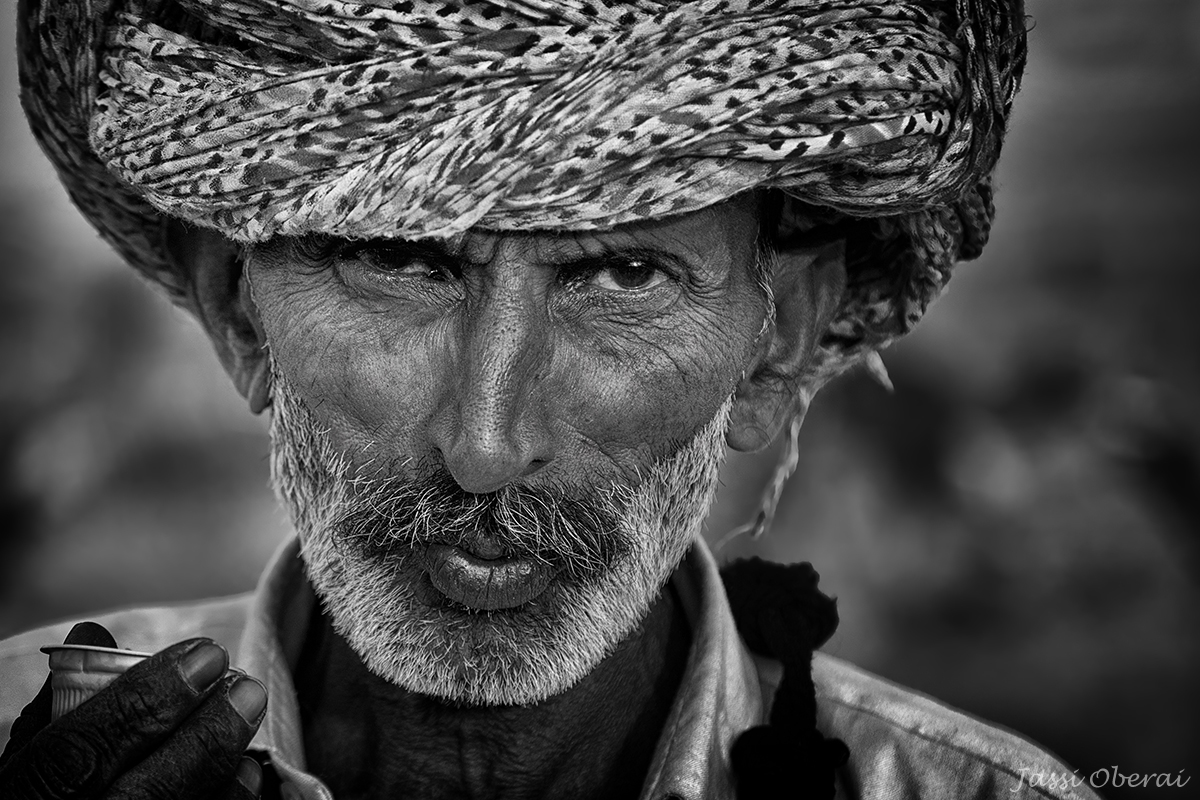 THE ADVENTURE
Possibly the most romantic state in India, Rajasthan is famous for its striking exotic desert landscapes, legendary cities resplendent with stunning forts, and vibrant festivals. It is steeped in tales of chivalry, honor, warriors and royalty.
In contrast to the opulent palaces of breathtaking grandeur, Varanasi, the holiest of the seven sacred cities in Hinduism and Janish, as well as the oldest city in India, is amongst the most fascinating photographic destinations in India.
Our 14-day life-enriching journey, built around the famous Nagaur cattle festival, takes us through classical Rajasthan, along the back roads to rural villages for a more intimate experience, out to the picturesque Thar Desert for a mystical adventure, and along the Ghats of the sacred Ganges River.
Naguar Cattle Fair -Boasting over 100,000 camels, cattle and horses, magnificently garlanded with vibrant accessories and paint to attract buyers, the Naguar Cattle Fair is one of the biggest in India, yet happily overlooked by tourists and photographers who visit Pusknar. Unique to this fair is the Mirchi Bazaar (red chili market) — the largest in India — with colorful displays of wooden items, iron crafts and camel leather accessories, all available for trade. Throughout the fair, our cameras will be fixed on a sea of bright saris and colorful turbans engaged in multi-cultural performances: fire dancers, traditional dancers, camel races, musicians with traditional instruments, turban tying competitions and more. This festival alone will fill your hard drives with exotic imagery.

Majestic Thar Desert – More than a place, the majestic Thar Desert is an experience. One must spend a few nights under canvas in this surreal landscape and wander through the exotic, cascading sand dunes with the camel herders. Photographing the camel trains along the ridge of the dunes at sunset is breath taking.
Jaisalmer – A city of intricately carved buildings, facades, Jain temples, and elaborate balconies, Jaisalmer rises out of the heart of the Great Indian Desert, and is home to the oldest living fort in the world. The lively markets and vibrant street scene make this city a memorable photo destination.
Jodhpur – In the heart of Rajasthan, known as the blue city, Jodhpur is home to the Mehrangarh Fort, one of the grandest sights in India. This is a romantic city of narrow alleyways, crooked streets, spice markets, sari vendors, vibrant bazaars and filled with historic mystery. A visit here would not be complete without an aerial view of the "blue city."
Mandawa – Known for its ancient famous havelis adorned with painted frescoes, Mandawa is located in the semi-arid historical region of Shekhawati. Here one comes to understand the ancient faded grandeur of a magical time in history. Nearby are authentic Rajasthani villages.
Varanasi – Virtually unchanged for hundreds of years, Varanasi is the holiest of the seven sacred cities in Hinduism and Janish, and the oldest city in India. It has been the ultimate pilgrimage spot for Hindus for ages. Pilgrims come to the Ghats lining the Ganges River to wash away a lifetime of sin in the sacred water. Elaborate prayer and candle ceremonies are held along the banks every evening. During the day, these same banks are filled with Sadhus and pilgrims performing cleaning rituals. Running from the river to town is a labyrinth of alleys called Galis, strictly for pedestrians as they are too narrow for traffic.
"I have done a lot of photo expeditions throughout the world, primarily with National Geographic. This was the best organized trip that I've been on, and I came out of it with more great photos than I've gotten from any other trip. I would do another trip with Piper in a heartbeat. " –  Eric Stoen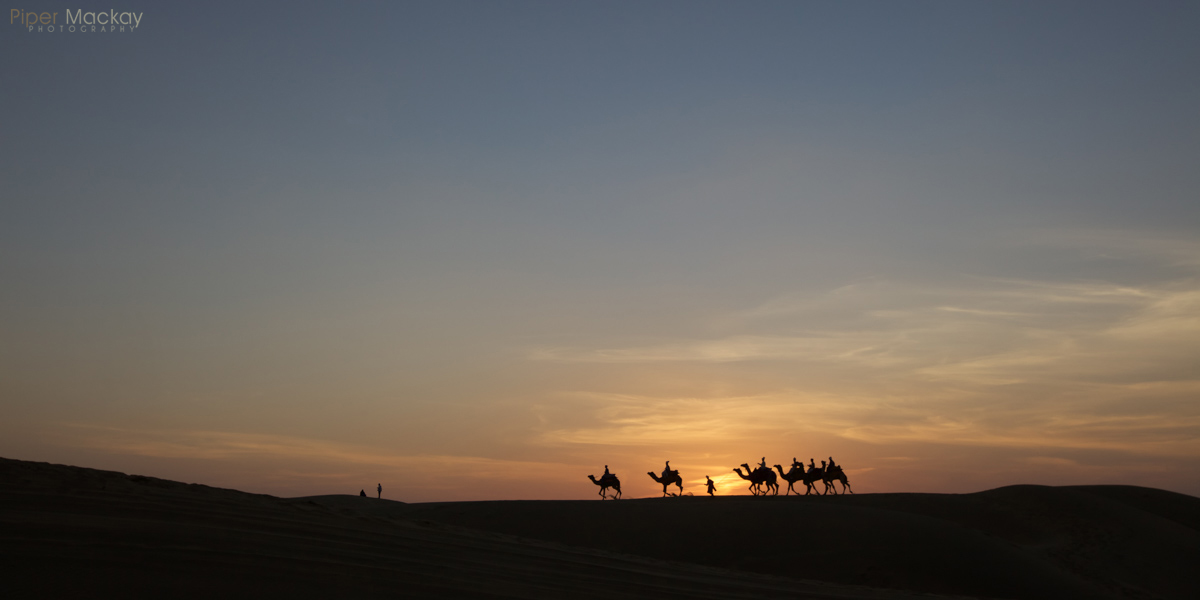 Piper Mackay has teamed up with Jassi Oberai, a talented Indian photographer, whose camera has taken him through the length and breadth of India. Together, they have crafted this colorful India itinerary that will immerse you in the culture beyond the surface of the iconic locations. Sharing a love of dramatic light, Piper and Jassi will create dynamic photographic opportunities, leaving time for you to roam independently for lively street photography, with an emphasis on storytelling. This is why a few lunches and dinners are purposely not included, giving you the freedom and flexibility to explore.
Your main transportation will be on a comfortable climate controlled coach where everyone will have two seats with plenty of room for camera gear, but we will also venture out on Rickshaws, Tuk Tuks, jeeps in the desert, camels on the dunes, and boats on the Ganges. Your accommodations will range from Grand Raj Castles to luxury safari tents in the Thar desert to village accommodations along the Ganges River. These accommodations are so rich in cultural atmosphere as to be a photographic destination in their own right.
Fascinating, adventurous, dramatic, India is filled with wonderful hospitality and a plethora of photographic opportunities, which can also be emotionally and physically draining. Yes, we will be shooting in the thick of the action, which is why we have taken great care in choosing comfortable accommodations and transportation to relax, recharge, and recover from the of the day's excitement.
We are limiting this trip to only 10 Participants.  
If you are interested in joining us, make sure you place your name on the
PRIORITY NOTIFICATION LIST 
Details will be emailed by before December