Relocating to Nairobi, Kenya
I suppose this post is a tad over due, or perhaps a long time in coming; it took more than a decade. If you follow my post through my social media sites, than this news will not be a surprise. In less than three weeks, I will be boarding a flight to Kenya, but this time I will be settling into a wonderful compound in Karen, Nairobi, making it my new home base.
During my "80 Days in Africa," running back to back safaris and tours, I actually found a few hours to rent a place in Karen Nairobi, open a bank account, purchase a few major appliances, get them installed, have Internet installed, and obtain my residency permit.
I am now currently in the US, looking around my loft and wondering when Santa is sending his elves to pack up all my belongings.
I actually do not have a lot of "Stuff", as I rid myself of 80% of what I owned about 4 years ago, when making my first attempt to follow this dream. That attempt was part of personal project, which I am still working on, but things did not fall into place the way I had hoped. It is what inspired me to start this blog, in June 2010, with the first entry, "a journey is about to begin."
80 Days in Africa –update
The 80+ days in Africa was amazing, going by in a flash. It was incredible to meet and spend time with so many talented photographers; making new lifetime friendships. Although I was optimistic to post throughout the journey, lack of Internet and time, prevailed once again. I was quite faithful to post to my social media sites and it is a great way to view my latest images. Following me on these platforms is easy, just click the social media buttons in the side bar to the right; at the top.
During this crazy time, I am also editing through all the wonderful memories. I am  putting together a collection of images to share through a complimentary ebook titled,  "80 Days in Africa", More than a Photograph, an Experience. We are shooting for a holiday delivery.
Fist announcements will be made through my eNews and blog. You can sign up, under subscribe in the right side bar, to receive this announcement through your personal email.
Safari, Tours, and workshop update
SAVE THE DATES !
Many of you have emailed me over the past few months regarding my safaris and tours for 2015. Due to my heavy travels and relocation, I am a little behind, but I will be listing the below tours in the next few weeks. I keep my safaris and tour groups small, for a more intimate experience and better group dynamics. Therefore, these trips usually fill quickly. If you are interested in a trip, please save the dates and be sure to add your name to the trip interest list. People on the list receive the itinerary in advance and have first opportunity to sign up for the safari or tour. Most trips fill from these list before they go live on the website.
NEW!
White Horses of the Camargue, in France! July 2015
The spirit-N-Light workshops have become a wonderful success. In celebration of this, I have teamed up with Laurie Rubin and Patrice Aguilar, who is a renowned, experienced photographer in France, to lead a Camargue horse workshop. This workshop is being offered through Muench Workshops.
It was announced last week and is filling quickly! Learn more here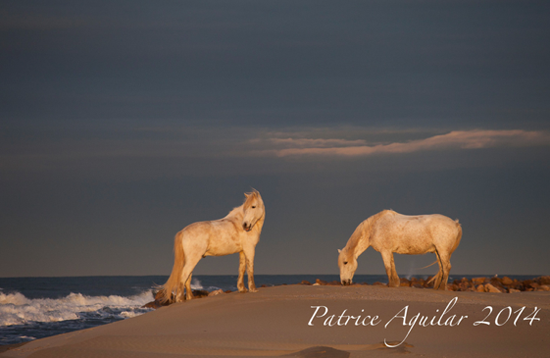 NEW!
Amazing Kenya – September 2015
Great Migration, Amboseli, an Intimate Elephant Experience, and the Iconic Maasai –This is a unique, semi-private, safari that will have a maximum only 5-6 participants. This safari is an extraordinary opportunity to photograph Kenya's most phenomenal wildlife during the migration; exotic tribes, the herds of marching elephants, and personally interacting with the young elephants that are being reintroduced to the wild, through the DSWT. During this exclusive experience you will have the rare opportunity to capture stunning images from unique perspective.
This trip will probably fill by invitation, but if you are interested, please contact me directly at info@PiperMackayPhotography.com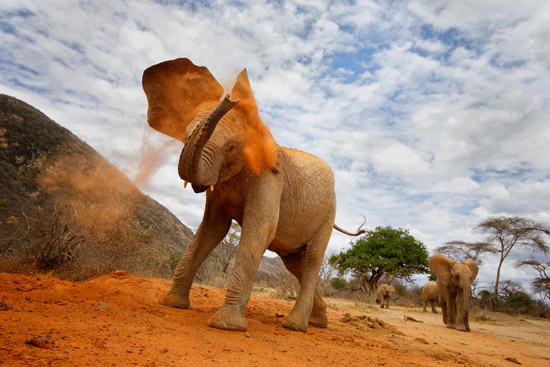 Tribes of the Omo –October 2015
You may preview a sample itinerary here  If you are interested, please add your name to the interest list at the bottom of the itinerary.
Gelada Baboons Extension. – October 2015
This incredible experience is offered exclusively as an extension to either the Tribes of the Omo or the Best of the Omo. You will have an incredible intimate experience with these exotic baboons, found only in the simian mountains, Ethiopia; it rivals the experience of the Mountain Gorilla's. Last year, two of my images of the Gelada Baboons made the finals for BBC wildlife photographer of the year.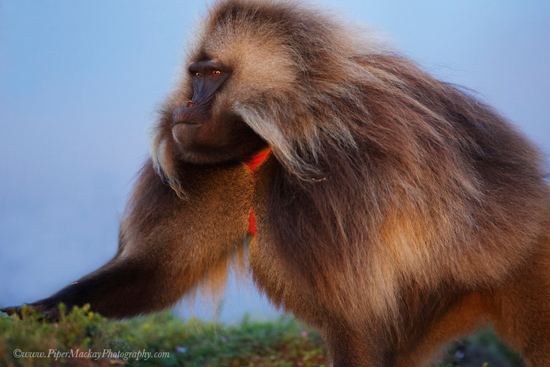 Best of the Omo –October 2015
You may preview a sample itinerary here. If you are interested, please add your name to the interest list at the bottom of the itinerary.