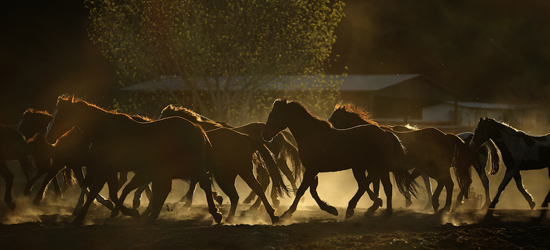 I only had about seven weeks to settle into life in Nairobi before I hit the road again, but it was enough to get a taste of real life. Although I have spent 1-3 months a year in Kenya for the past decade, even staying in Karen—an area in Nairobi—with friends for several weeks, living there is still an adjustment. I am currently back in the states leading my Spirit-N-Light workshop, speaking at three events, and taking care of some things that did not get done prior to my departure.
Several people have commented they are surprised I am back so soon, and I laugh because some of those same individuals keep asking me when my 2016 safari schedule will be listed. Most of my schedule is planned out a year in advance. Therefore, when I moved to Kenya, I already had events scheduled in the US, bringing me back a few months after my arrival. Currently, I am planning to visit the states twice a year: once in spring and once in autumn. The idea was to flip where I spend my time, spending the majority of it in Africa and only a few months in the US.
When I return to Kenya in April, I will post what I love about living in Kenya. If you would like to receive this post by email, subscribe here.
1.Family, friends, and my cat.
I have traveled excessively for the past two decades, more for my fashion career than my photography career. I am used to being away from my family, friends, and pets for half of the year, but living halfway around the world from them is a quite a different experience. After several long days in front of the computer, I can't just hop on my bike, or into my car, and meet up with friends and family. Skype is great, but it is not the same.
As for my cat, she is living a very spoiled life with my parents, but I miss having her with me. I have a greater appreciation for my wonderful family and friends than ever before.
2. Familiarity
I miss the ease of familiarity in everyday life: banking, the market, the freedom of hopping in my jeep and knowing where I am going. All the things I did in everyday life without having to give them any thought. For the first few weeks, just going to market was like being a deer in the headlights. I recognized very few of the brands; from seasonings to soap, it was all unknown and I had no idea what to choose. I laughed at myself for being so naive about to how big of an adjustment these types of everyday tasks would be in the beginning.
3. Trader Joe's and ground turkey
I am a single woman who prefers to spend her time doing many things in life other than preparing a meal. Trader Joe's made this task simple, tasty, and healthy. T.J.; please come to Nairobi. Subway is already here. The one item I have not found is ground turkey. It is one of the only meats I usually eat, so I miss it.
4. Coffee and my American size cup!
Yes, many of you are thinking that Kenya is known for its great coffee. I, however, have gone through about 6 brands and I still have not found one that suits me. I even have a friend whose family owns a plantation. I will be stocking up while I am here. I also miss my big American size coffee cup, as I can't seem to find one in Kenya. That goes back to the to idea of familiarity, of just not knowing where to go yet. So, I will be bringing my cup with me for now. Few things give me more pleasure in life on a day-to-day basis,than a big cup of fresh coffee and a hot shower.
5. American TV
There are evenings when I just want to plop down on a comfortable couch, put my feet up, and zone out while watching a favorite program. I can't stream through Hulu or Netflix, but I have discovered I can buy TV on iTunes. Since I don't watch much TV, this is working for me at the moment, but I miss the ease of just flipping through several cannels of quality programing. I have the NatGeo channel and CNN, but that is about it. Oh, BTW, I also don't have a couch yet, but it is on the list. LOL.
6. The beach
In southern California, I lived a few blocks from the beach. Everyday, after sitting in front of the computer for many hours, I would either bike or walk along the ocean. This pulled me away from the stress of life and allowed me to be a part of the calmness of the moment where my creativity easily flows. I now live in a beautiful, garden-type setting, where I take daily walks, but it's not the same. I still miss the beach.
7. Photography events
I was fortunate to live in a city that had many incredible photography events. I love socializing in person and the inspiration it can bring. I miss being able to hop into my car and visit the Annenberg Space of Photography lecture series, the G2 gallery, and local photography club events. Make sure to take advantage of these types of events in your own back yard.