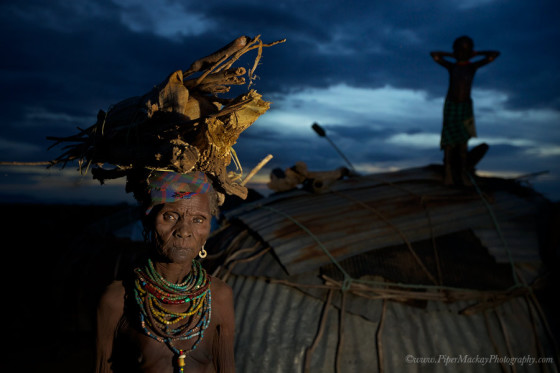 Gear, gear, and more gear, does not create compelling images. Your passion for what you are photographing is what will create those "WOW" images; the ones that pop off a page from a stream of thousands. With access to so much content these days, it is easy to view hundreds of photographers work. You discover a body of work that inspires you and your thoughts instantly race to "How can I create those types of images?" It's great to be inspired, but I caution you about that urge to go out and buy all the gear  which the photographer used to create those images, thinking that is the way to capture stunning photographs.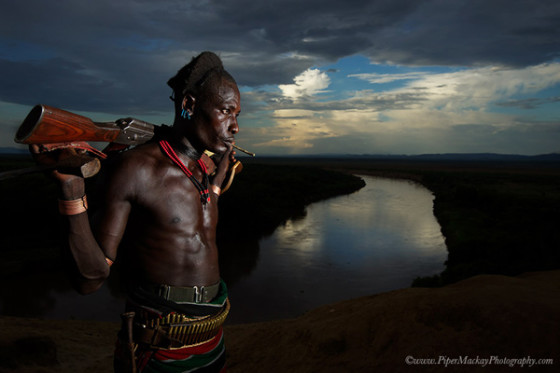 Technically, you can create the perfect lighting, but if you don't capture emotion, you have nothing more than an empty snap shot
BE REALISTIC
You have to take a realistic inventory of what the photographer puts into the photograph before clicking the shutter.  How much research did they put into the location, finding the right guide, the time of year they chose to go and why?  (I covered some of these topics in my e-book, "Dream, Plan, Go"). What was their budget? How much time were they able to spend on the project? Did they have assistants? How much experience did they have working with the gear they were using?  It's so easy to overlook these questions and go for the quick fix telling yourself, "I can create these images if I just had some lighting, off-camera flash gear, or the new ….(name a camera body)."
One of the most important questions, is, "What was their emotional connection to the subjects and project?"  When you visited the photographer's site or project site, did you get the sense that the photographer was emotionally invested with the subjects? Had they spent a lot of time writing about the subjects, or their experiences with them?  Was the body of work part of a long-term personal project?
HAVING PASSION AND VISION
Today it is difficult to find a place that has not been photographed, yet I constantly find a photographer who has photographed a very popular place or subject and their work stands out and draws you in. Usually what I discover next is their deep sense of passion they have for the place or subject. It is when you have a deep honest connection to your subject that you capture emotionally compelling photographs. Having the right tools to create your vision is important, but without an honest emotional connection you may find your technically perfect photograph to be empty.
Don't take photographs to be the best photographer; take them because you're driven to capture what you find fascinating and extraordinary.  Don't listen to the "nay sayers",  that it has been "done" or  "that it is over-photographed".  This has been proven wrong, many times over.
BELIEVE IN YOUR ABILITIES
Most of us only have a short amount of time in a remote location, so you want to maximize what you can accomplish. My advice is to shoot at  your skill level. Take time to experience what you are photographing. Get involved with your subjects. Participate in their lives, traditions, and culture. Embrace the experience that you are having, which most people will only get to experience through the pages of a magazine, or a stream on social media.  Spend your time capturing the amazing moments, people, and places that you are experiencing.
Keep it simple, by using the gear with which you are most familiar with. Don't bring a lot of new gear, with high expectations of coming home with the best images that anyone has ever seen.  Don't use precious time to learn lighting and off-camera flash during the only time you maybe visiting a special village, especially if you have never tried it before. If your vision is to use off camera flash in a remote location, spend the time to learn this skill before boarding the plane. Once you arrive, embrace the experience of what excited you about the place to begin with. Let the photographs come naturally, by using your abilities to capture the creative ideas that stirred when immersing yourself into a new and exciting environment.
Below are images captured using natural light.  In an exotic place like the Omo Valley, you can capture incredible images with an iPhone and have an experience of a life time. It would be awful to miss these shots because you are fumbling around trying to learn new gear or a new technique.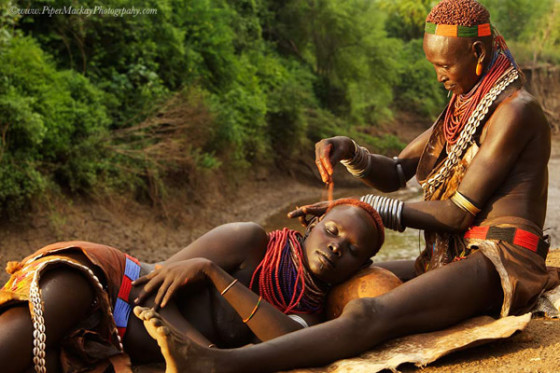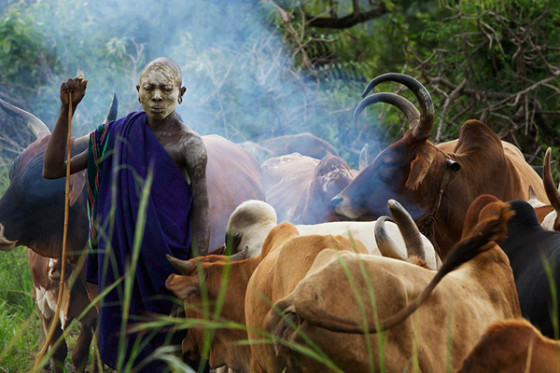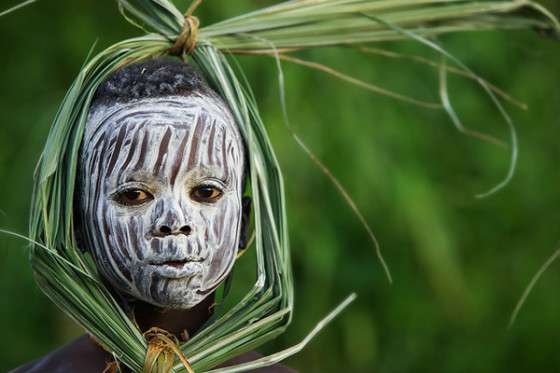 This last photograph was taken with the iPhone, in bad light. My pro bodies would not have captured this as well as the iPhone.  CLick here to read a  past article I wrote bout using my iPhone in the Omo Valley.