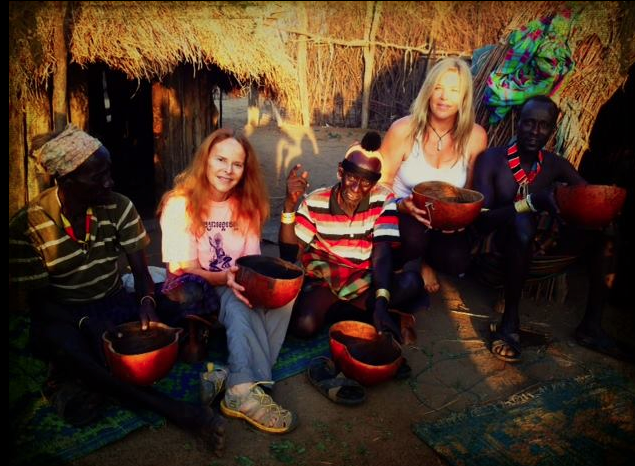 There are times in life when it's good to slow down and be silent. That is how I decided to end the last few weeks of 2013; one of the most chaotic, but rewarding years, since picking up a camera and heading to Africa, almost a decade ago. Since I have been sharing images throughout the year, rather than posting my top images of 2013, I thought I would post just few of the remarkable moments I had the honor of sharing with some of you. I wanted to start off 2014 by thanking those of you who joined one of my photographic adventurous, especially those brave enough to came on one of my private scouting trips!
Thanks for having the courage to get out of your comfort zone and letting me be apart of some of your first in life. One of you had never been on a photography tour, yet you chose to come to the Omo Valley on your first, jumping in with both feet. One of you was a keen portrait and landscape photographer, but not sure you were going to be wild about wildlife. That all change the moment you saw your first elephant in the wild! Many of you embraced the cultures we visited, being part of the ceremonies, rather than just observing and photographing them from the sidelines. Several of you were on your first safari, one of the most magical experiences of a lifetime, and you are now planning your second.
This is still a relatively newer part of my business as a professional photographer and a responsibility that I do not take lightly. I put my heart and soul into each itinerary, scouting the area first, and sweating it out in the background that all goes as planned. It takes a great team of people to make it all come together. I wanted to thank all the extraordinary guides, their patience, and endless hours of hard work. I want to thank all the outfitters who did backflips to make the itineraries work. I especially want to extend a special thank you to Sunworld safaris, my outfitter in Kenya, for all the support and respect you have given over the past few years, and always delivering beyond what was promised!!
It is with deepest gratitude, that I want to thank all of you for endless suggestions, idea's, and comments, which will help me to continue to design unique itineraries and improve the experience for everyone joining me in the future.  Thank you all for touching my life in amazing ways. May 2014 be your best year ever, filled with more amazing experiences and stories to share in the rocking chair.