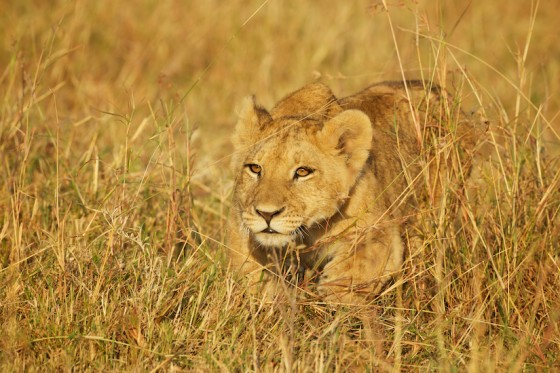 How did the Canon 1DX perform on its matronly voyage to the Mara? Unbelievably Awesome! Kudos to Canon for rebuilding the AF system from the ground up. I have not been this happy with a "high speed" body, since the 1D Mark II, not to be confused with the 5D Mark II. Yes, the camera is only a tool in the creative process, but when it comes to certain genera's of photography such as; wildlife, sports, and fast unpredictable action, the AF tracking system, FPS (frames per second), and low light capabilities become critical in capturing compelling moments.
This year, I arrived in the Maasai Mara a few weeks earlier than years past. That was a good thing as the migration was in full swing already. However, since this was only the begging of the massive herds crossing over from the Serengeti, most of the Mara was still covered in beautiful, high, dry, grasses.  It was the perfect cover for the big cats to slither through while hunting prey.  The past few years, this would have been tragic for me, as the AF system on the 1D Mark III (not to be confused with the 5D Mark III) would not have captured the sharp images posted below.
I have posted several series of images to show how well the AF system continuously captured sharp images of cats through the tall grasses, about the same color as their coats, with very little contrast. It was pretty rare that the system focused on a blade of grass, for more than one or two frames, in a burst of shots, if any. I would highly recommend this body to any photographer shooting wildlife, sports, or fast unpredictable action. I am not saying 1DX is better than the D4 by Nikon; I think both are amazing cameras and I would recommend either one!!
I would like to mention that in the past 2 years, it seems Canon has really gotten back on track focusing on their professional line of camera's and lenses. This has me very excited, as I have always loved my Canon lenses, which I have owned for 8+ years.  As I continue to move my photography forward shooting more video and creating multi media pieces, I am very excited by the R&D Canon has been putting into video. There is also talk about a medium format camera in the works. It's safe to assume, I will be staying a Canon girl for a while.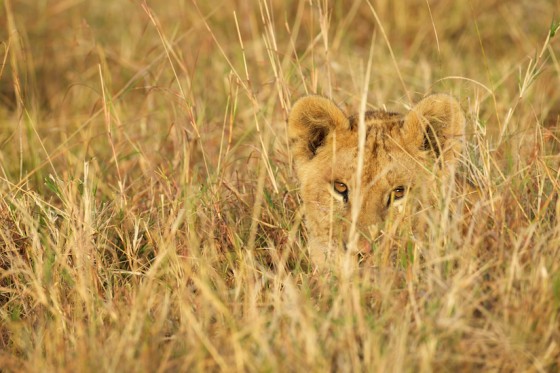 For those of you following my long dilemma over switching systems, or not, here are some final words……….
Several months ago, I finally became angry enough to speak out against the photography corporation that had caused me so much grief. This was not done lightly, but after many years of problems with multiple high-end products, witnessed by many friends, colleagues, and workshop participants.  It was also after numerous attempts in respectively speaking with many individuals in the corporation about the problems, to stand behind their product, and do the right thing. The post was not written because I was having a bad day, and one tiny situation set me off.
There was some pretty big backlash to this one blog post and only one announcement of it through FB.  Several high-profile people and photographers, that have never commented or complimented my work, felt the need to jump in and discredit my opinion. Regardless, I am not afraid to speak out, if I highly question the ethics of a company because it seems they have taken advantage of  a lot of consumers, and I want to share my experience with others.
The other side to this is that I am constantly promoting great companies and products that I use and believe in. I think speaking out says a lot about the honesty of my opinion on the companies and products I do promote. I want photographers to know that my opinion is authentic, based on my experience, and not because what a company can do for my career, the free product they may give me, or that I hope they will give me. I want companies to sponsor me and support my work because of my dedication to the art and craft of photography, passion to take risk to tell important stories, and the talent to capture compelling images.