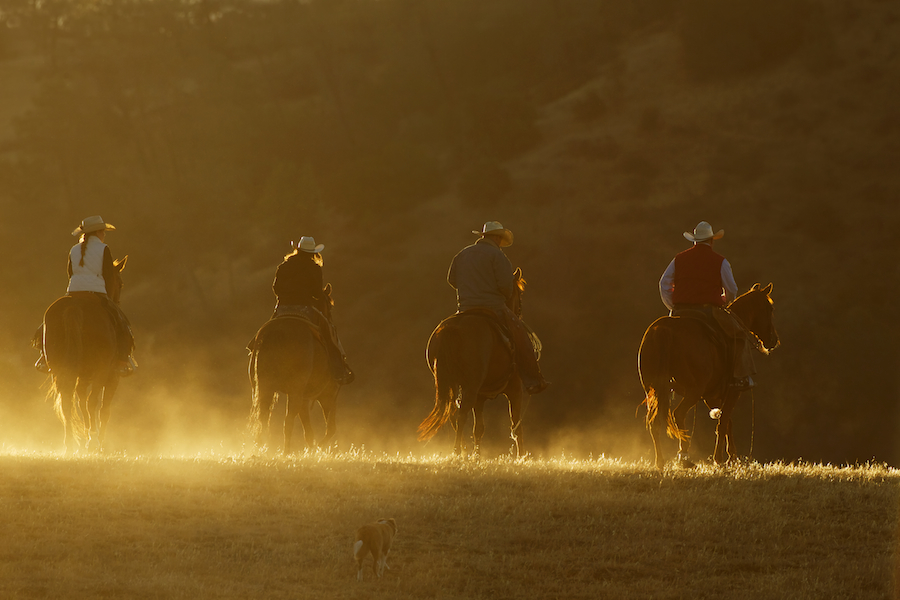 A few weeks ago I ran my first workshop here in the US. Different than my safaris and photo tours, in Africa, where we are racing from one location to the next, I wanted to offer a workshop with an emphasis on dramatic lighting.  When I started developing my tribal work in Africa, I began studying photojournalist, humanitarian, and fashion photographers. I studied the trends, but mostly their use of light. This is when I started using reflectors, modifiers, and off camera flash. It opened up a whole new exciting creative world. What I also noticed is that I began seeking out this more dramatic lighting when shooting wildlife. I would take the safe shot but then wanted something more over the top; golden light on a subject just wasn't enough anymore.
I have always enjoyed photographing horses and a real working cattle ranch with cowboys/girls seem to fit my brand; mixing animals and people.  I wanted to help photographers think differently about the subjects there were shooting, by thinking more about how they were using the light. From the very first shoot we worked on side lighting and rim lighting.  We continued to up it by adding moody elements like dust and water and by the end of the workshop it was so exciting to see everyone stretch themselves trying to capture more dynamic images.
Here are a few images from the participants. We would take a few images in normal golden light but then take a risk by shooting into the light. The first two images both show the wranglers galloping horses through water, but the second is shot with the sun at a 45 degree angle from the subjec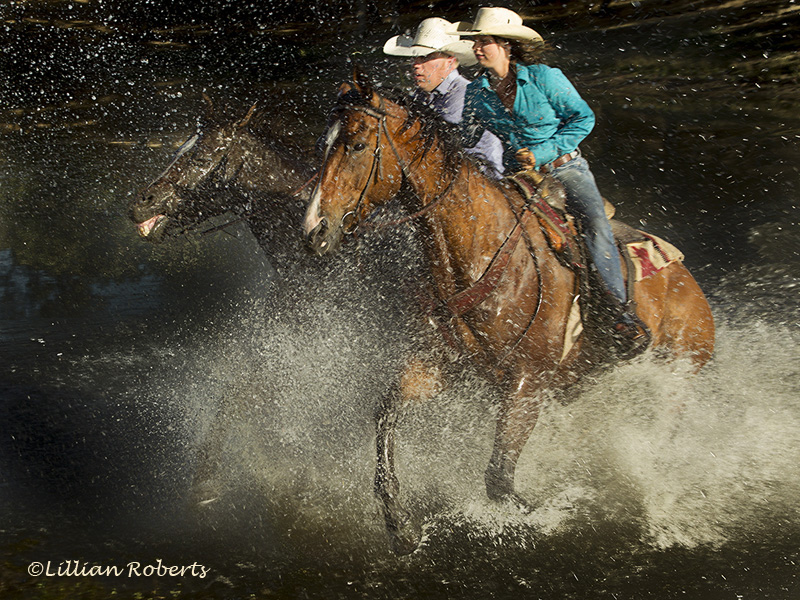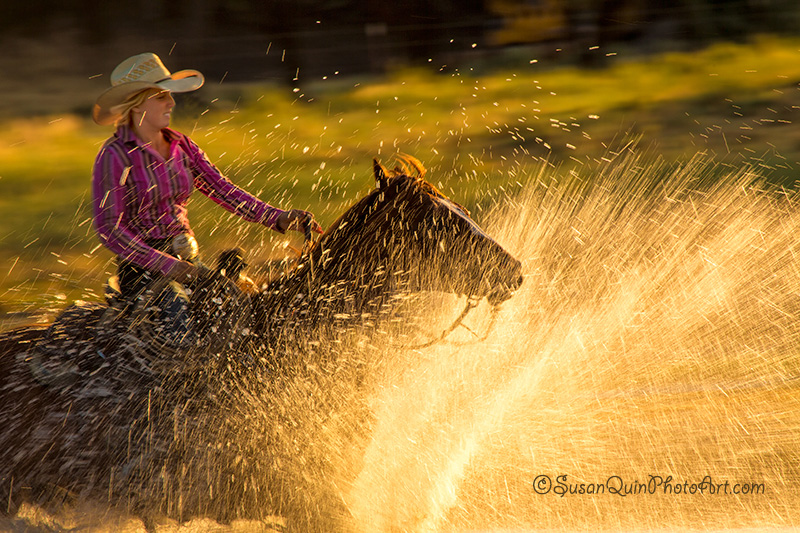 Here is another set, one taking in beautiful morning light, but the other taken with the horses galloping with the light at  45 degree angle .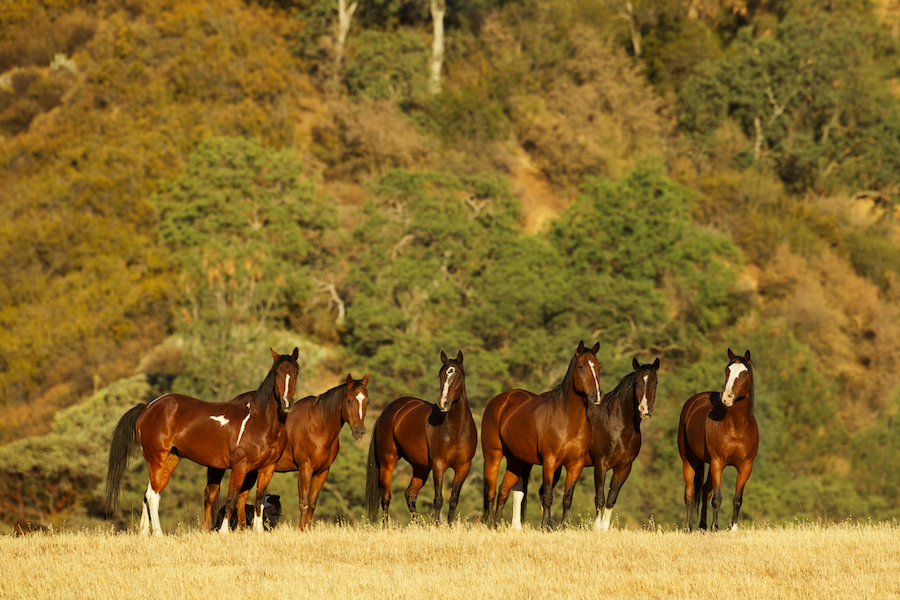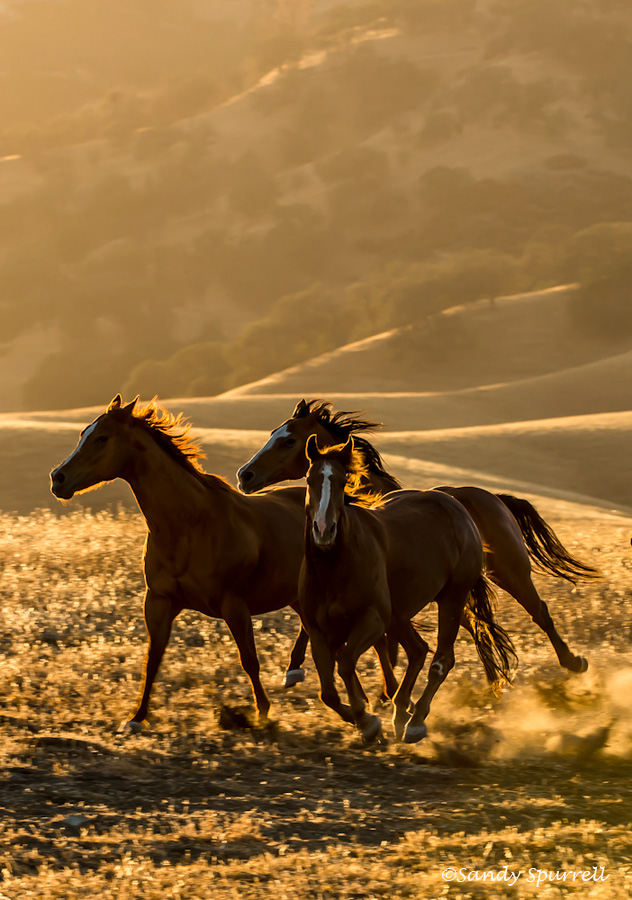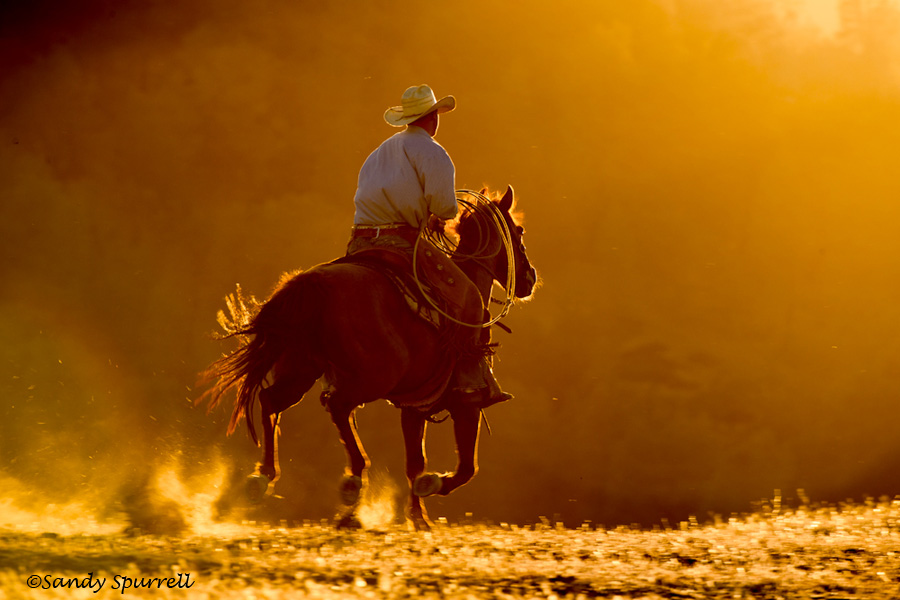 It was really rewarding to see the participants so excited about their images and what they were seeing on their laps. It was even more rewarding to know I reached my goal with this workshop when I received this testimonial from a very experienced shooter.
Piper's enthusiasm for the subject is very contagious!  She inspired us to try new things even though we are experienced photographers, and worked tirelessly to make sure we came home with a wide variety of images. -Lillian Robers. 
You can view more images from the participants  here, on next years Spirit-N-Light itinerary.